Your human resources partner in business!
We help you achieve your strategic goals through excellent people management practices.
Elan Solutions can help you manage your human resources needs.  Fully or partly outsourced human resource function needed?  We are your go-to service provider.  With our in-depth knowledge of business and the human resources industry, we help you manage your business more effectively.  We take care of people-related processes and suggest improvements where needed.  We are experts in organisational effectiveness through in-depth knowledge of the full range of HR competencies.
We actively consult, execute and coach for and on behalf of our clients by providing affordable outsourced human resources services.
We adhere to the principles of customer service excellence and collaboration, and coach management and employees in how to best support change and business growth.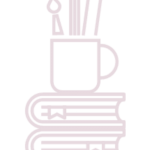 Renew your business in 8 hours!
Change can be daunting, but within change lies an infinite number of opportunities to redefine and reposition your business.  An experienced-based learning programme to re-invent your business strategy, processes and to maximise your human capital.
Reposition your business through change;
Redefine your business strategy;
Re-prioritize your innovation portfolio;
Re-engineer your business processes;
Re-energize your human capital
What our customers are saying about us
Global Talent Acquisition Manager at Louis Dreyfus Company
Karlien is a fantastic colleague and inspiration to work with. I couldn't speak more highly of her personally, her relationship building, commitment, commerciality and ability to effectively network in complex and difficult working environments. Karlien demonstrated a comprehensive capability to deliver formative and essential HR functions to immediate and longer-term business operations recognizing opportunity and addressing risks appropriately. I am proud to have had the opportunity to work with Karlien and recommend anyone who has the opportunity to do so to take it with both hands.
We have over 30 years strategic, operational and project experience in the full range of HR competencies.
Our vast experience of corporate and project human resources allow us to provide valuable input to people, processes and product and recommend enhanced solutions to our clients.
Our main aim to ensure profitability, sustainability, agility, resilience and change leadership.