A collaboration between Karlien Kruger: HR practitioner and Mpumelelo Mthembu: Research practitioner 
The efficacy of performance measurement is often questioned. Organisations often experience major resistance to performance management systems, due to employees harbouring negative sentiments informed by prior experiences. 
Employees view the annual performance review as a mundane tool wielded once a year with the intent to deny them salary adjustment / increases and/or bonuses. The experience becomes a scarring tug of war between management and employees because of the differing perceptions in what individual ratings should be.
Bearing in mind that employees see their performance ratings as the main driver of remuneration-related and other decisions, can performance management be utilised in a manner that is viewed as a positive and true performance driving process?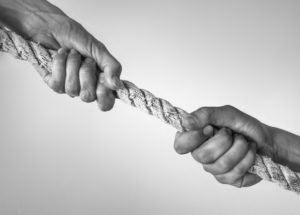 An understanding of the purpose of managing performance and how it links to business strategy is critical for a positive experience for individuals.  Taking into consideration that making those linkages and understanding the interdependencies is not always easy at the lower levels of an organisation. 
Management's ability to communicate these linkages and interdependencies is critical to create a positive and well received performance management system.  Often, employees are unsure or do not understand how their individual performance affects the team, the organization and ultimately the business performance. 
Performance management systems are used for a multitude of reasons
Pay reviews
Bonuses / incentives
Poor performance management
For these reasons it is critical that Objectives are specific, measurable, realistic and timebound.  However, the linkages of these objectives to the rest of the organisation is often not scrutinized.  Leaving employees with a poor understanding of the horizontal, diagonal, and vertical linkages and interdependencies. An understanding of the above also allows for the identification of core and, what is deemed as, peripheral tasks.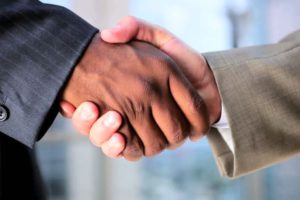 Frequency of Performance Reviews
Following the ongoing communication at Executive and Senior Management level of strategic outputs to be achieved, frequent reviews of performance create a better understanding about the linkages and interdependencies affecting individual, team, and organization performance. 
Managers all too often see performance reviews as a task needing attention just prior to annual salary reviews and bonus payments, spending all their time on capturing it on the performance management system, rather than focusing on the quality of the discussion with the employee.
Progressing from the once a year performance review to more frequent, regular, and high-quality discussions with employees may lead Managers to better understand the cause and effect of changes in performance.  Employees will be informed, understand how their position links to the achievement of strategy and how it impacts the team, organisation, and business.
Please follow and like us: